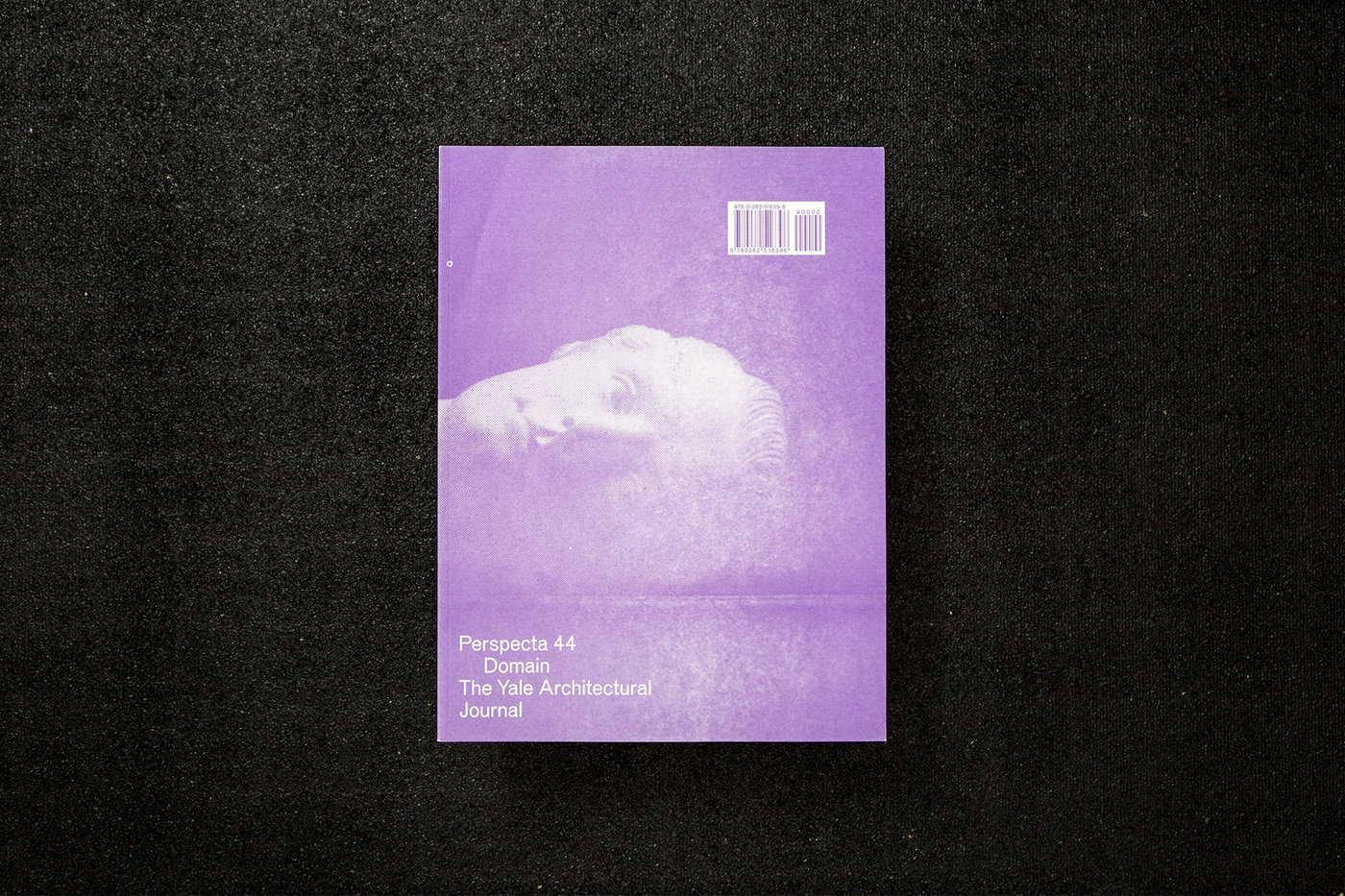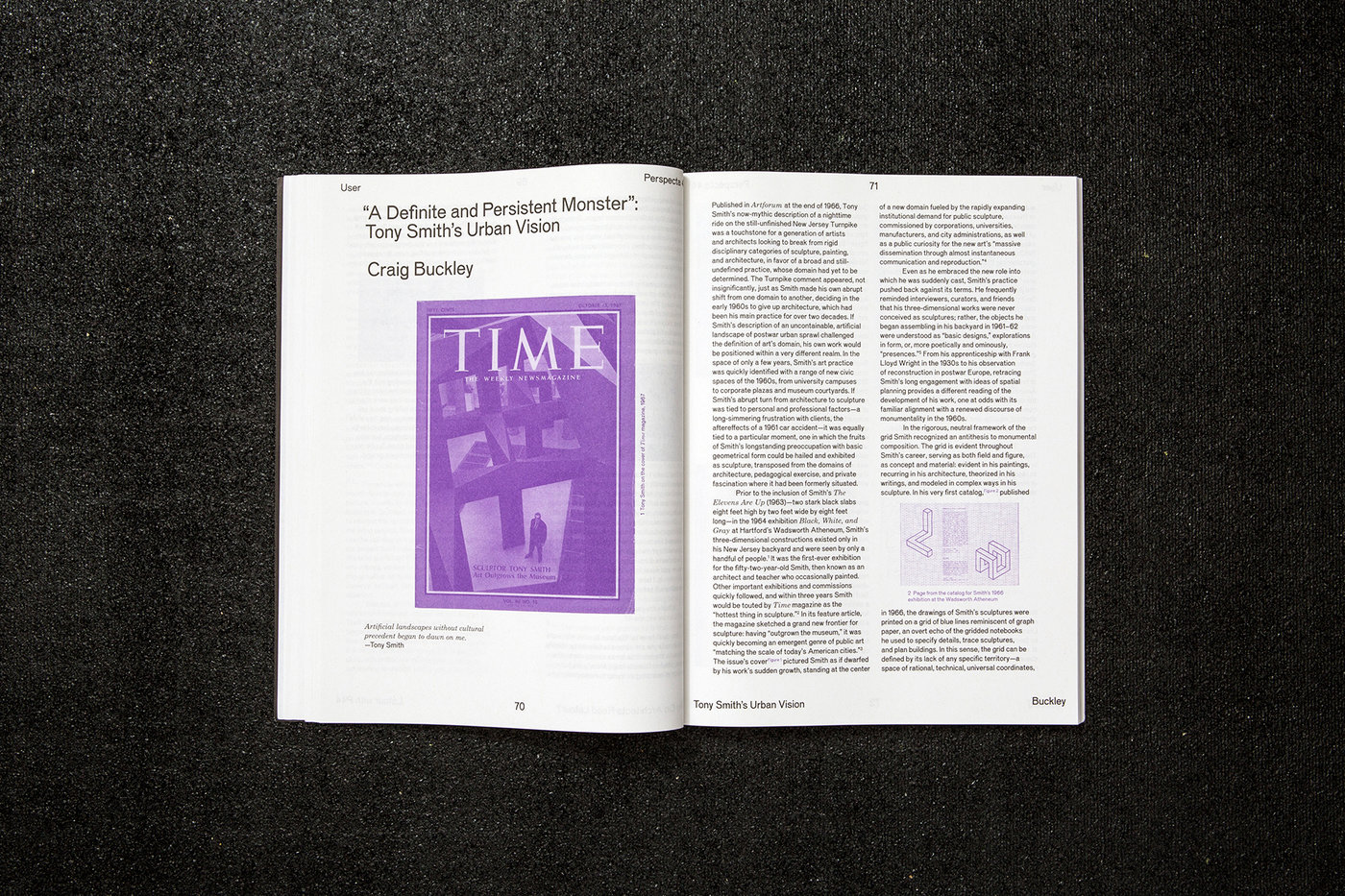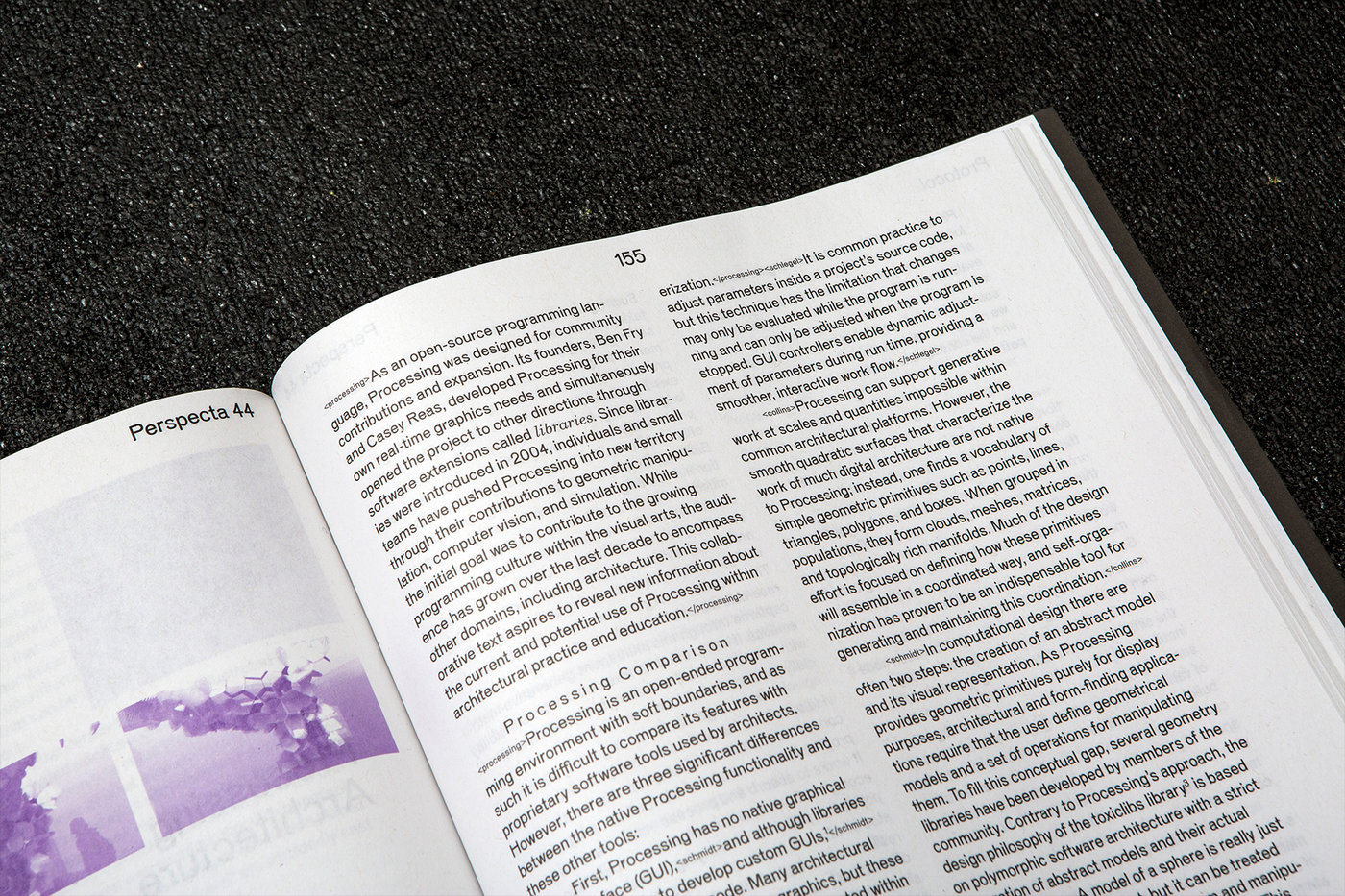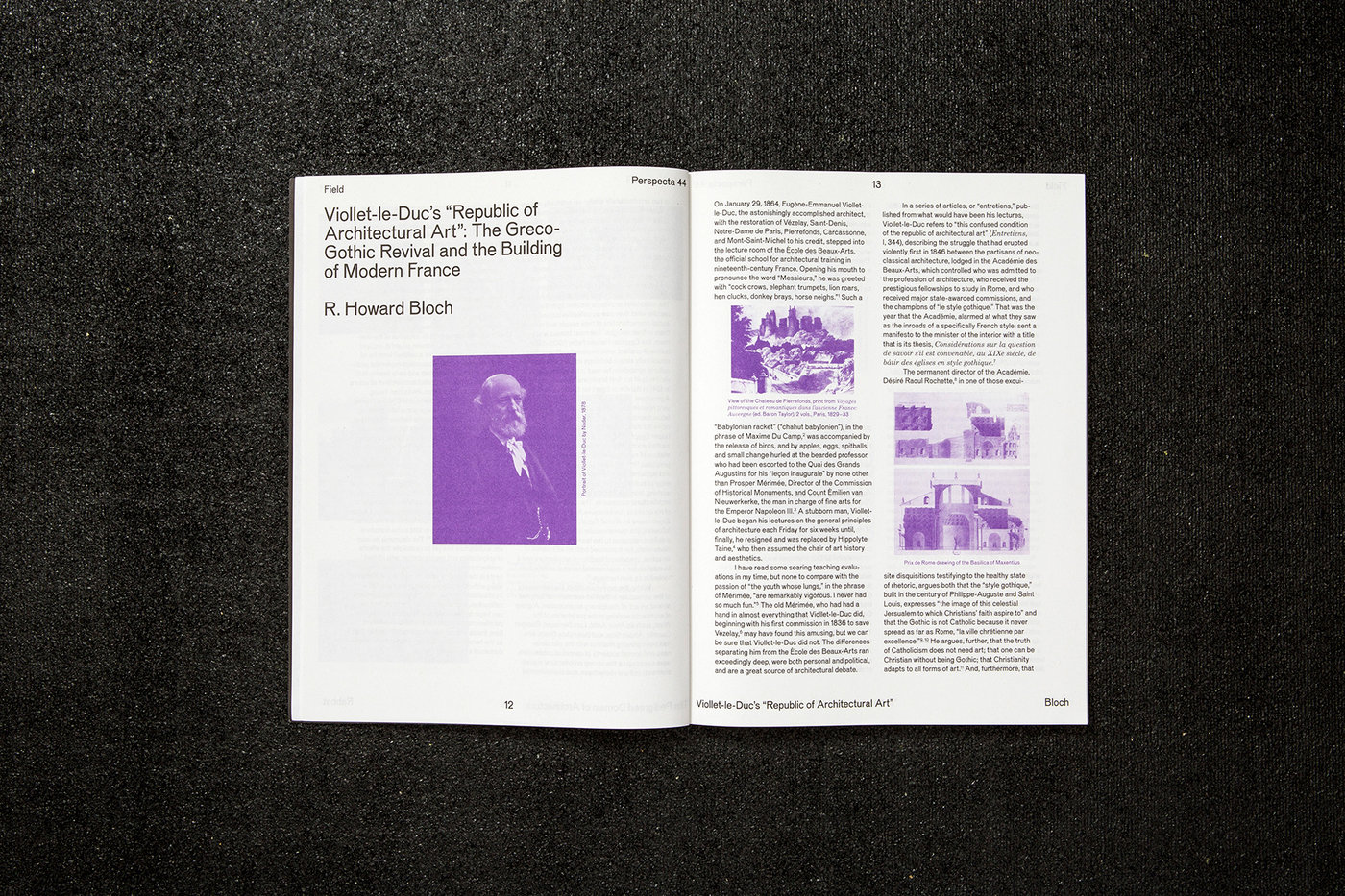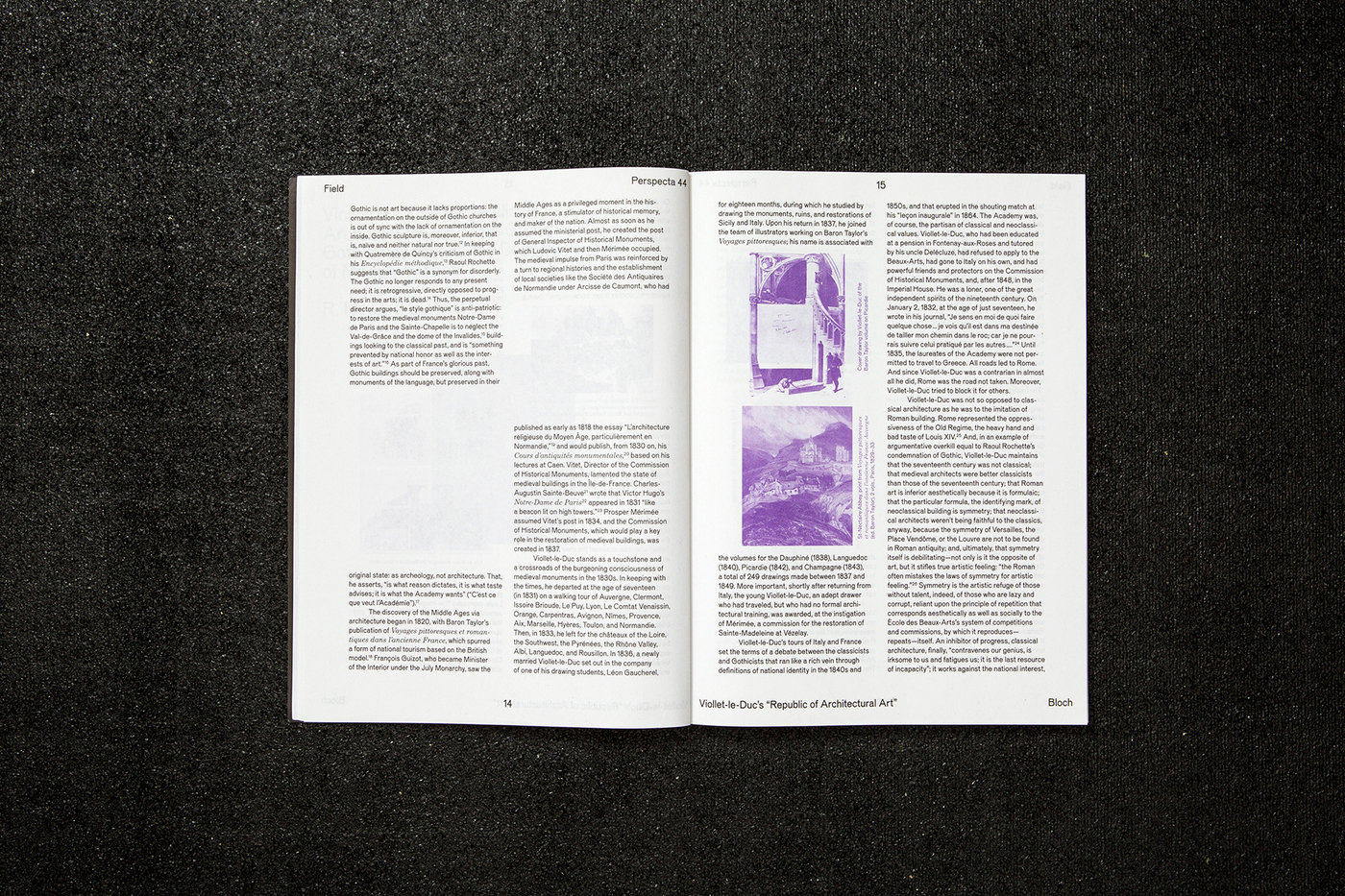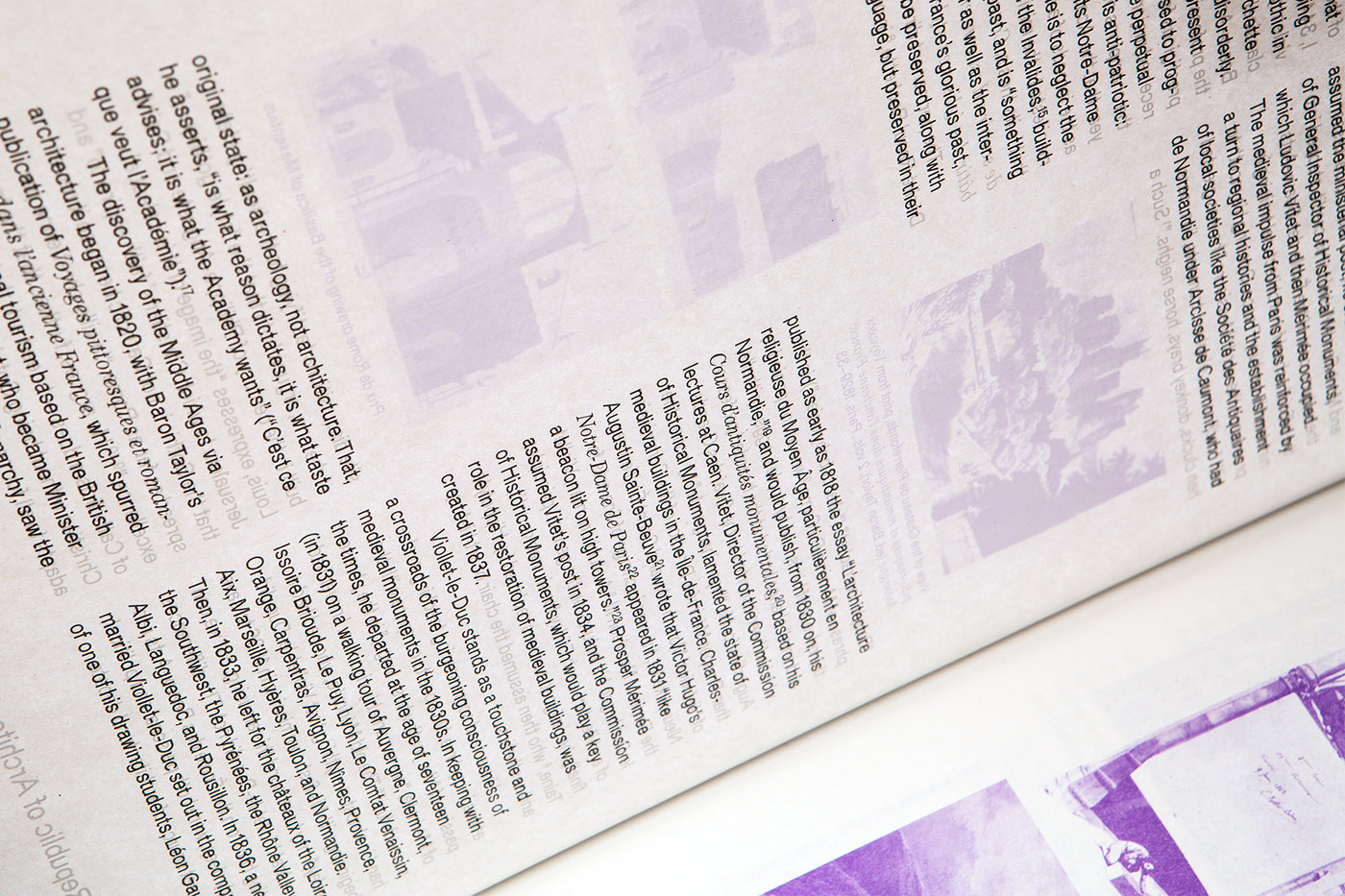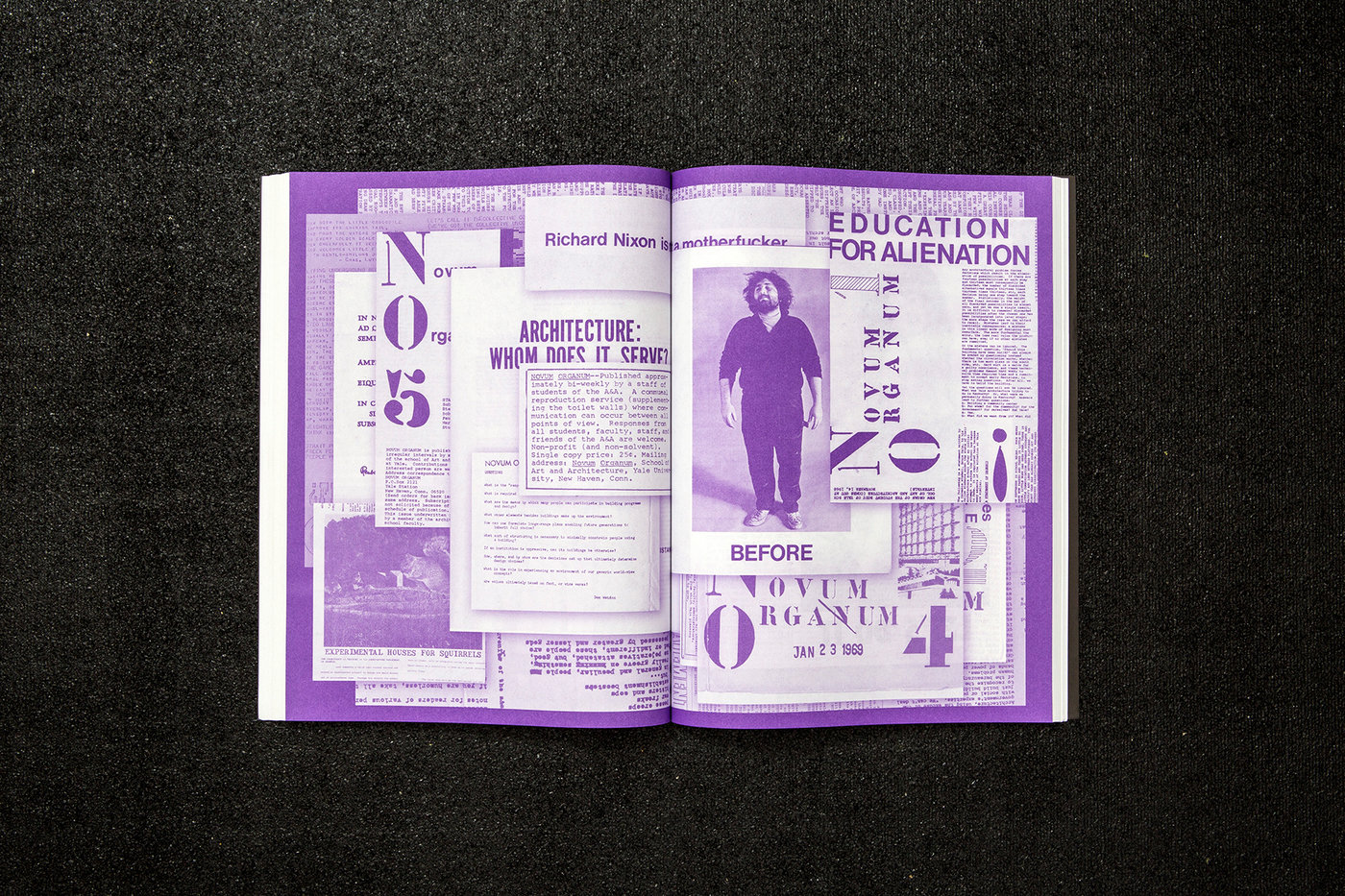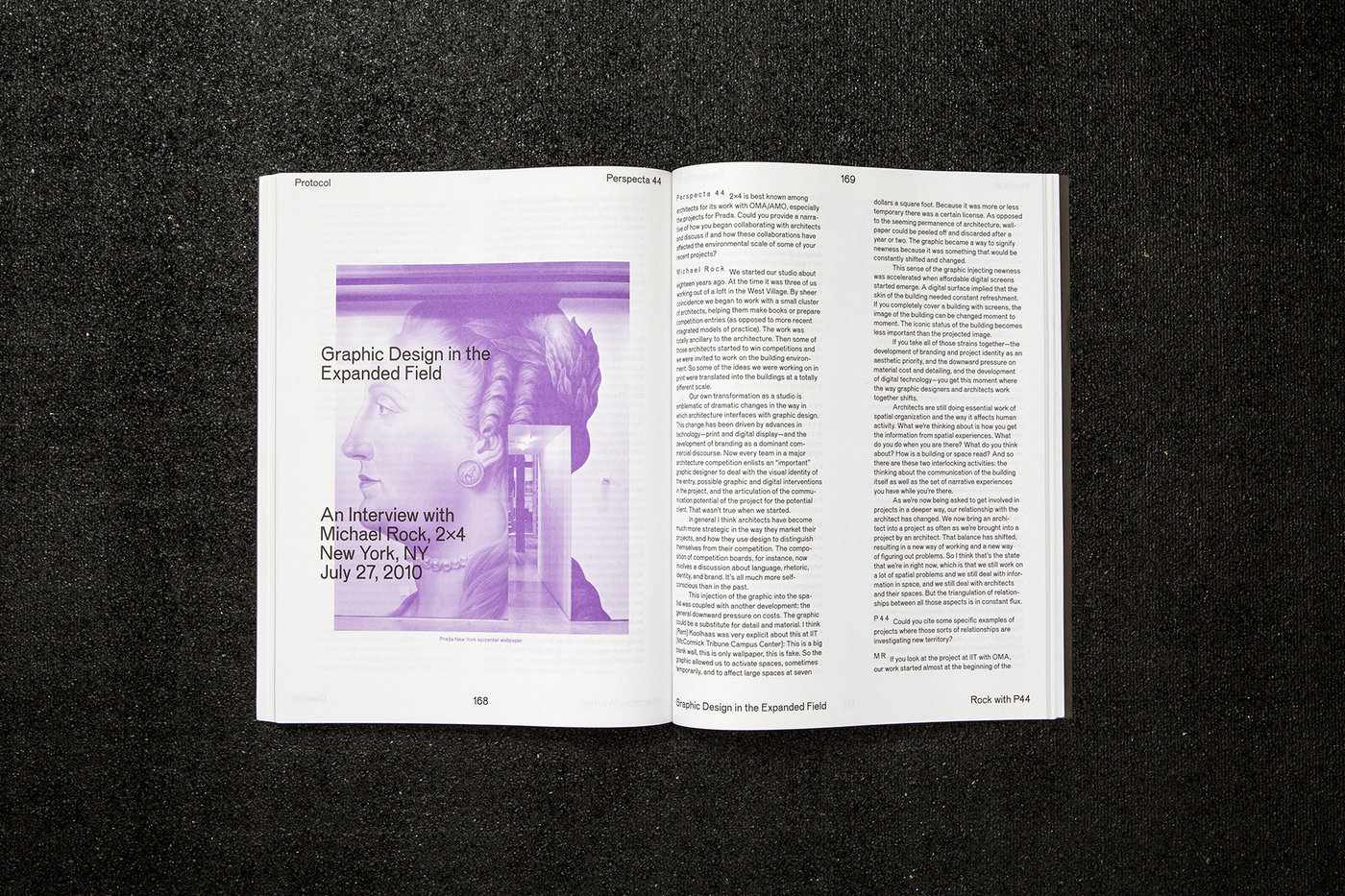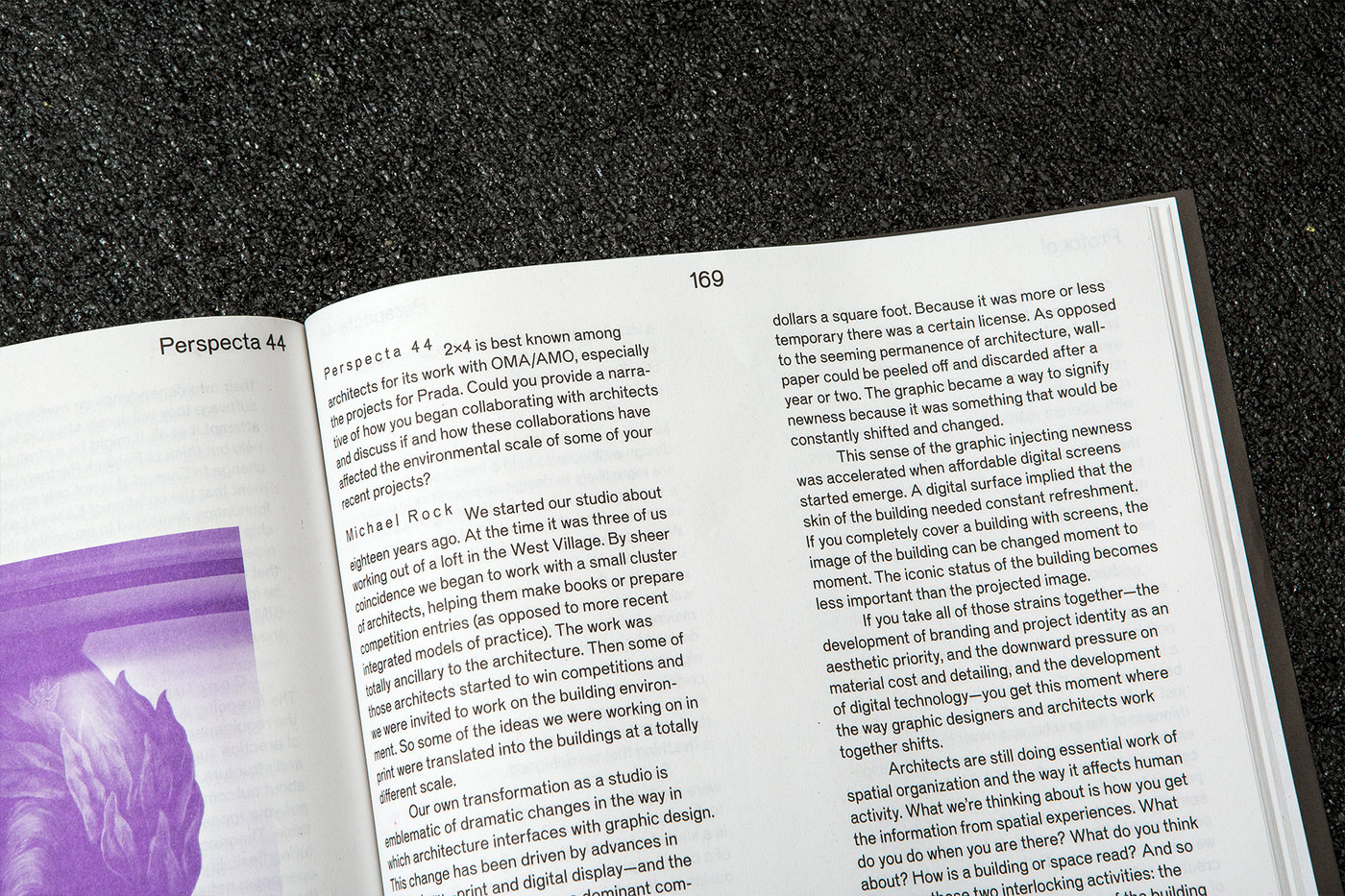 Domain, the 44th edition of The Yale Architectural Journal, examines the blurred lines between the practice of architecure and other disciplines including photography, sculpture, anthropology and graphic design.
Wax Studios designed a catalog reflecting these interactions through a system of typographic voids in the layout. The voids reveal reversed images through semi-transparent paper, creating unexpected intersections between text and image.
This issue also marked the historic anniversary of Novum Organum, published in the late Sixties and widely considered the "unofficial Yale architecture magazine for the student body to air grievances and propose cutting edge ideas in the field". The purple color of the book extends the spectrum-based color palette of Novum Organum. Designed with Brian Watterson.
30.5cm × 23cm, 208 pp
Published by MIT Press